If you are looking for a way to reduce your heating costs and energy consumption, you might want to consider infrared heating control. Infrared heating is a type of radiant heating that uses electromagnetic waves to transfer heat directly to objects and people, without heating the air in between. This means infrared heating is more efficient and comfortable than conventional heating systems, such as gas, oil, or electric heaters.
But how can you make the most of infrared heating? The answer is by using smart controllers that can adjust the heat output according to the demand and occupancy of the space. This is especially useful for commercial settings, such as restaurants, cafes, hotels, or offices, where the number of customers or employees can vary throughout the day.
One of the leading manufacturers of infrared heating controllers and accessories is United Automation, a company dedicated to providing industrial power control products. United Automation offers a range of Infresco controllers that can help you optimize your infrared heating system and save up to 30% in money and electricity.
How Infresco Controllers Work
Infresco controllers are designed to work with infrared heating lamps, which are ideal for outdoor or indoor spaces that need instant and targeted heat. Infresco controllers can sense the presence of people in the area and turn on or off the lamps accordingly. This way, you can avoid wasting energy and money by heating empty spaces.
Infrared heating controllers can also regulate the temperature of the lamps by using a dimming function that can vary the power output from 0% to 100%. This allows you to adjust the heat intensity according to the weather conditions and the comfort level of your customers or employees. By using Infresco controllers, you can create a pleasant and cozy atmosphere for your guests or staff, while saving energy and reducing your carbon footprint.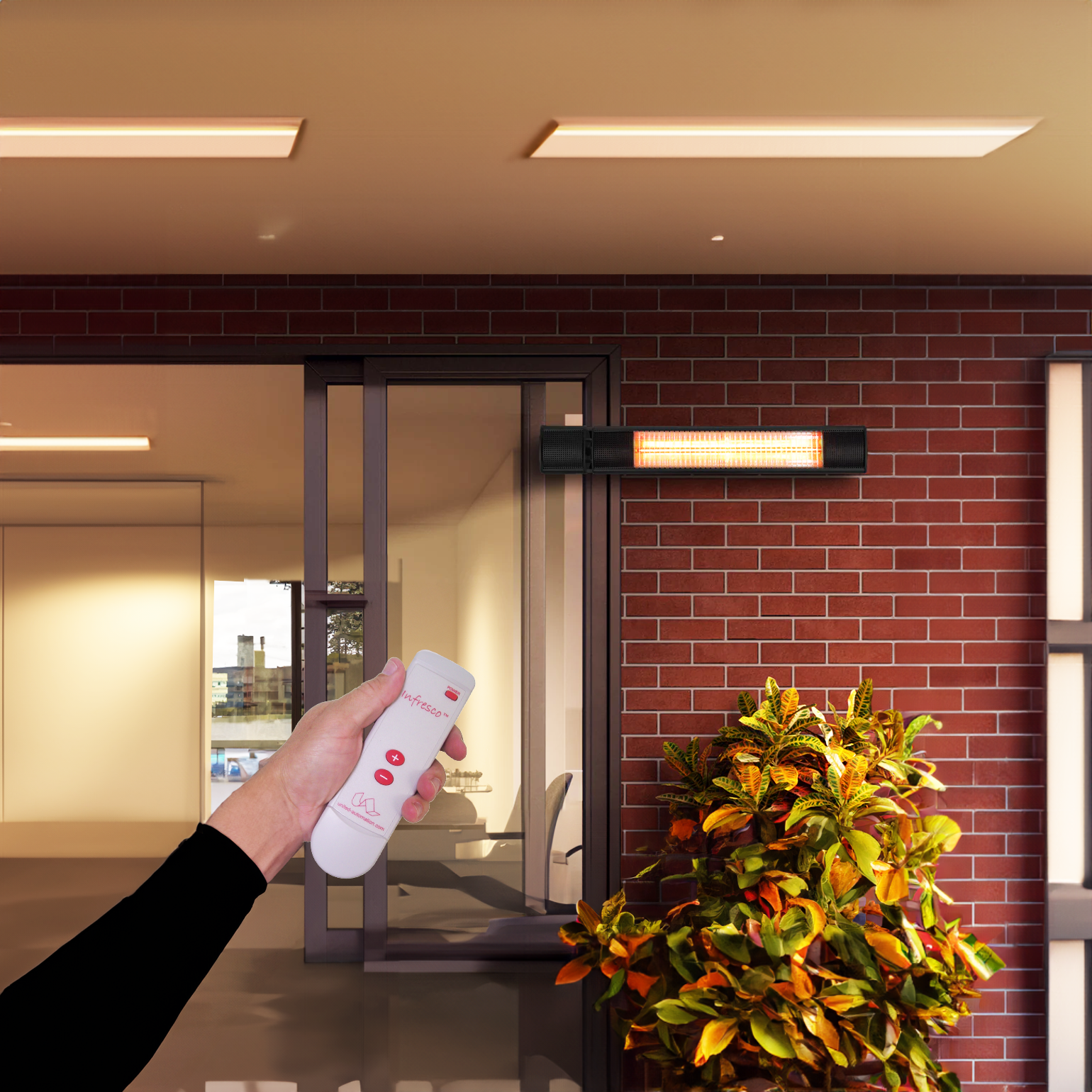 Benefits of infrared heating controllers
Infresco controllers offer many benefits for both residential and commercial users of infrared heating systems. Some of these benefits are:
Cost savings: By using Infresco controllers, you can reduce your heating bills by up to 30%, as you only pay for the heat that you use. You can also extend the lifespan of your lamps by avoiding overheating and overloading.
Energy efficiency: By using Infresco controllers, you can lower your energy consumption by up to 30%, as you only use the power that you need. You can also reduce your greenhouse gas emissions by using a clean and renewable source of energy.
Comfort: By using Infresco controllers, you can improve the comfort level of your customers or employees by providing them with instant and targeted heat that does not dry out the air or create noise or dust. You can also customize the temperature of your lamps by using the dimming function.
Safety: By using Infresco controllers, you can enhance the safety of your customers or employees by preventing burns or fires caused by overheated lamps. You can also protect your lamps from damage caused by voltage fluctuations or short circuits.
If you are interested in getting Infresco controllers for your infrared heating system, you can contact United Automation through our shop online or by phone at +44 (0)1704 516501. United Automation has over 55 years of experience in manufacturing industrial power control products, such as thyristor controllers, HVAC thyristor controllers, power line filters, catering controllers, soft start controllers, AC voltage regulators, electromagnetic and vibrator controllers, and more. United Automation can provide you with high-quality products that meet your specific needs and requirements.
In conclusion, infrared heating control is a smart and effective way to save money and energy while providing comfort and safety for your customers or employees. By using Infresco controllers from United Automation, you can optimize your infrared heating system and enjoy the benefits of radiant heating. Contact United Automation today and get your Infresco controllers now!